Destination Wedding Photographer
Hola!
I started this dream because I really love traveling and meeting new people.  I have photographed weddings and done video, film, photography and media production work around the world. My mothership is Reflekk. You can learn more about my sister company Reflekk Photography here.
Part of the plan is to see the world, doing weddings and teaching throughout in the Americas and Europe on the next few years. This is my passion and some people think I am crazy but also I've been blessed to do what I love. Travelling, exploring, meeting new people is my thing. Want to know about my style and work? learn more here.
I want to photograph weddings, stories and portraits in different countries as possible, so if you are an explorer and found this site and you are planning a trip for an elopement, wedding or family adventure in any of the following places, I would love to hear from you.
Cheers from the sunny Mexico!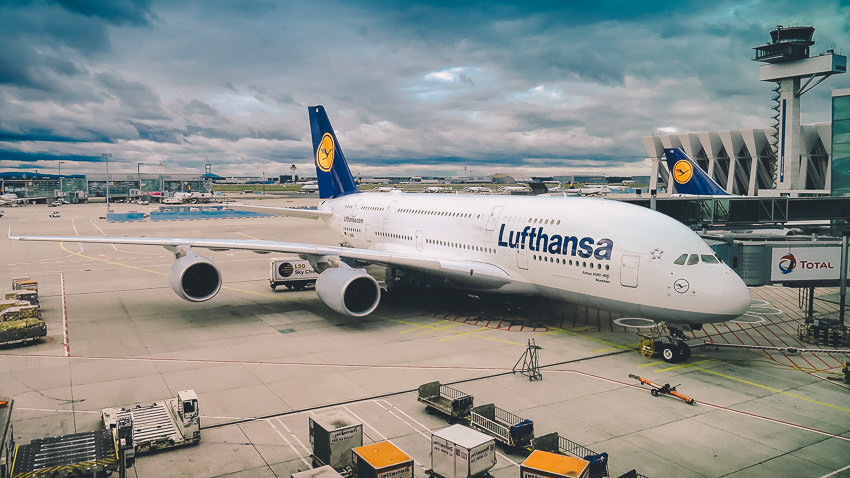 Weddings in Mexico
Adventist Wedding (English) // Boda Adventista (Español)
Arco del Tiempo (English) // Arco del Tiempo (Español)
Akumal (English) // Akumal (Español)
Akumal Beach
Anexa San José Conkal (English) // Anexa San José Conkal (Español)
Azul Beach Hotel
Azul Beach Resort
Azulik Hotel Tulum
Bacalar (English) // Bacalar (Español)
Banyan Tree Mayakoba
Barceló Riviera Maya (English) // Barceló Riviera Maya (Español)
Boscoso Valle de Bravo (English) // Boscoso Valle de Bravo (Español)
Cancun (English) // Cancún (Español)
Casa del Corregidor (English) // Casa del Corregidor (Español)
Casa Lamm (English) // Casa Lamm (Español)
Casa Violeta Tulum
Casino Español (English) // Casino Español (Español)
Cava Huizache (English) // Cava Huizache (Español)
Cenote Aktun Chen (English) // Cenote Aktun Chen (Español)
Cenote Calavera (English) // Cenote Calavera (Español)
Cenote Cristalino (English) // Cenote Cristalino (Español)
Cenote Dos Ojos (English) // Cenote Dos Ojos (Español)
Cenote Azul (English) // Cenote Azul (Español)
Cenote Buho (English) // Cenote El Búho (Español)
Cenote Gran Cenote (English) // Gran Cenote (Español)
Cenote Jardin Del Eden (English) // Cenote Jardín Del Edén (Español)
Cenote Nicte Ha (English) // Cenote Nicte Ha (Español)
Cenote Yax Kin (English) // Cenote Yax Kin (Español)
Colegio Las Vizcainas (English) // Colegio Las Vizcaínas (Español)
Copper Canyon (English) // Barrancas del Cobre (Español)
Dreams Tulum
Paamul Beach (English) // Playa Paamul (Español)
Xpu-Ha Beach (English) // Playa Xpu-Ha (Español)
Biosfera de los Petenes (English) // Biosfera de los Petenes (Español)
Bodegon de la Dolce Vita (English) // Bodegón de la Dolce Vita (Español)
Campeche (English) // Campeche (Español)
Campos de Agaves Tequila Jalisco (English) // Campos de Agaves Tequila Jalisco (Español)
Campos de Agave Azul Tequila (English) // Campos de Agave Azul Tequila (Español)
Casa Faller Mérida (English) // Casa Faller Mérida (Español)
Casa Lencada Mérida (English) // Casa Lencada Mérida (Español)
Bufa Hill (English) // Cerro de la Bufa (Español)
Cenotes Yucatán (English) // Cenotes Yucatán (Español)
Chiapas (English) // Chiapas (Español)
Chihuahua (English) // Chihuahua (Español)
Chichen Itza (English) // Chichén Itzá (Español)
Club de Banqueros de México (English) // Club de Banqueros de México (Español)
Club Campestre Merida Yucatán (English) // Club Campestre Mérida Yucatán (Español)
Desierto De Los Leones (English) // Desierto De Los Leones (Español)
Dunas Playa San Nicolas (English) // Dunas Playa San Nicolas (Español)
Dunas de Yeso Cuatrociénagas (English) // Dunas de Yeso Cuatrociénagas (Español)
Encantada Tulum
Elopement Baja California
Elopement Campeche
Elopement Cancun
Elopement Chiapas
Elopement Cuernavaca
Elopement Guadalajara
Elopement Los Cabos
Elopement Merida
Elopement Mexico
Elopement Mexico City
Elopement Monterrey
Elopement Oaxaca
Elopement Playa Del Carmen
Elopement Puebla
Elopement Puerto Vallarta
Elopement Queretaro
Elopement Riviera Maya
Elopement Sayulita
Elopement San Miguel de Allende
Elopement Tabasco
Elopement Tulum
Elopement Yucatan
El Dorado Royale Riviera Maya
Ex-Fábrica La Carolina (English) // Ex-Fábrica La Carolina (Español)
El Refugio del Aguila (English)// El Refugio del Águila (Español)
El Pueblito Mayakoba
Ex convento de Regina (English)// Ex convento de Regina (Español)
Ex Convento San Hipolito (English) // Ex Convento San Hipólito (Español)
Ex Hacienda Desierto de los Leones (English) // Ex Hacienda Desierto de los Leones (Español)
Ex Hacienda de Santa Monica (English) // Ex Hacienda de Santa Mónica (Español)
Ex Hacienda de Tlalpan (English) // Ex hacienda de Tlalpan (Español)
Fairmont Mayakoba
Finest Playa Mujeres
Finca Las Bugambilias (English) // Finca Las Bugambilias (Español)
Finca Sala Vive Freixenet (English) // Finca Sala Vive Freixenet (Español)
Generations Riviera Maya
Gran Hyatt Playa Del Carmen
Gran Velas Riviera Maya
Grand Coral Beach Club
Gran Coral Riviera Maya (English) // Gran Coral Riviera Maya (Español)
Gran Hacienda Valladolid (English) // Gran Hacienda Valladolid (Español)
Gran Palladium (English) // Gran Palladium (Español)
Guadalajara (English) // Guadalajara (Español)
Guanajuato (English) // Guanajuato (Español)
Hacienda Acamilpa // Hacienda Acamilpa (Español)
Hacienda Cantalagua (English)// Hacienda Cantalagua (Español)
Hacienda Caltengo (English) // Hacienda Caltengo (Español)
Hacienda Corralejo Tequila (English) // Hacienda Corralejo Tequila (Español)
Hacienda Cuzumal (English) // Hacienda Cuzumal (Español)
Hacienda Chichi Suárez (English) // Hacienda Chichi Suárez (Español)
Hacienda Chekul
Hacienda Dzibikak (English) // Hacienda Dzibikak (Español)
Hacienda Hunxectaman (English) // Hacienda Hunxectaman (Español)
Hacienda Itzincab Cámara (English) // Hacienda Itzincab Cámara (Español)
Hacienda La Escoba // Hacienda La Escoba (Español)
Hacienda La Venta
Hacienda Los Picachos
Hacienda Puerto de Sosa (English) // Hacienda Puerto de Sosa (Español)
Hacienda Puerta Campeche (English) // Hacienda Puerta Campeche (Español)
Hacienda San Carlos Borromeo // Hacienda San Carlos Borromeo (Español)
Hacienda San Diego Cutz (English) // Hacienda San Diego Cutz (Español)
Hacienda San Fernando México (English) // Hacienda San Fernando México (Español)
Hacienda San Gaspar Morelos // Hacienda San Gaspar Morelos (Español)
Hacienda San José Cholul (English) // Hacienda San José Cholul (Español)
Hacienda San Juan Bautista Amalucan (English) // Hacienda San Juan Bautista Amalucan (Español)
Hacienda Ochil (English) // Hacienda Ochil (Español)
Hacienda San Pedro Ochil (English) // Hacienda San Pedro Ochil (Español)
Hacienda Santa Rosa (English) // Hacienda Santa Rosa (Español)
Hacienda Sepulveda (English) // Hacienda Sepulveda (Español)
Hacienda Suytunchen (English) // Hacienda Suytunchen (Español)
Hacienda Tamchen (English) // Hacienda Tamchen (Español)
Hacienda Tixnuk (English) // Hacienda Tixnuk (Español)
Hacienda Tekik de Regil (English) // Hacienda Tekik de Regil (Español)
Hacienda Temozón Sur (English) // Hacienda Temozón Sur (Español)
Hacienda Teya (English) // Hacienda Teya (Español)
Hacienda Uayamón (English) // Hacienda Uayamón (Español)
Hacienda Ucazanaztacua (English) // Hacienda Ucazanaztacua (Español)
Hacienda Vallumbroso
Hacienda Yaxcopoil (English) // Hacienda Yaxcopoil (Español)
Haciendas En Yucatan (English) // Haciendas En Yucatán (Español)
Hierve el Agua Oaxaca (English) // Hierve el Agua Oaxaca (Español)
Hilton Los Cabos Beach & Golf Resort
Holbox Island (English) // Isla Holbox (Español)
Hotel Distrito Capital Sta FE // Hotel Distrito Capital Sta FE (Español)
Hotel Esencia
Hotel Hacienda San Andres (English) // Hotel Hacienda San Andrés (Español)
Hotel Hilton Mexico City Reforma
Hotel Piedra de Agua Merida Yucatan (English) // Hotel Piedra de Agua Mérida Yucatán (Español)
Hotel Quinta Real (English) // Hotel Quinta Real (Español)
Hridaya Club Garden (English)// Hridaya Club Garden (Español)
Hyatt Ziva Cancun
Hyatt Ziva Puerto Vallarta
Indian Weddings Cancun (English) // Indian Weddings Cancun (Español)
Indian Weddings Riviera Maya (English) // Indian Weddings Riviera Maya (Español)
Indian Weddings Tulum (English) // Indian Weddings Tulum (Español)
Isla Blanca Cancun (English) // Isla Blanca Cancún (Español)
Marieta Islands (English) // Islas Marietas (Español)
Isla Mujeres (English) // Isla Mujeres (Español)
Isla León Echado (English) // Isla León Echado (Español)
Isla de la Pacanda (English) // Isla de la Pacanda (Español)
Izamal Yucatán (English) // Izamal Yucatán (Español)
Jalisco (English) // Jalisco (Español)
Janitzio (English) // Janitzio (Español)
Jarácuaro (English) // Jarácuaro (Español)
Jardin El Faisan (English) // Jardín El Faisán (Español)
Jardin Los Cedros Santa Fe (English) // Jardín Los Cedros Santa Fe (Español)
Ethnobotanical Garden Oaxaca (English) // Jardín Etnobotánico de Oaxaca (Español)
Jardin Versal (English) // Jardín Versal (Español)
Jewish Wedding Mexico (English) // Boda Judía Mexico (Español)
JW Marriot Cancun Resort
Montebello Lakes (English) // Lago de Montebello (Español)
Chacahua Lagoons (English) // Lagunas de Chacahua (Español)
Kaan Luum Lagoon (English) // Laguna Kaan Luum (Español)
La Plage Puerto Morelos (English) // La Plage Puerto Morelos (Español)
Le Reve Hotel & Spa
Lake Bacalar
Lake Camécuaro (English) // Lago de Camécuaro (Español)
Los Aluxes Bacakar
Los Cabos (English) // Los Cabos (Español)
Las Coloradas Pink Lagoon Yucatán (English) // Las Coloradas Laguna Rosa Yucatán (Español)
Maharani Weddings Cancun (English) // Maharani Weddings Cancun
Mandala Beach
Mayakoba
Mayakoba Playa Del Carmen
Mansion de la Montaña (English) // Mansión de la Montaña (Español)
Merida (English) // Mérida (Español)
Mexico (English) // México (Español)
Mexico City (English) // Ciudad de México (Español)
Mineral del Chico (English) // Mineral del Chico (Español)
Monterrey (English) // Monterrey (Español)
Moon Palace Cancun (English) // Moon Palace Cancun (Español)
Morelia (English) // Morelia (Español)
Museo Casa de la Bola (English) // Museo Casa de la Bola (Español)
Museo de Economia (English)// Museo de Economía (Español)
Museo Franz Mayer (English) // Museo Franz Mayer (Español)
Muslim Wedding Mexico (English) // Boda Musulmana Mexico (Español)
Nido de Quetzalcoatl (English) // Nido de Quetzalcoatl (Español)
Nizuc Resort & Spa
Oaxaca (English) // Oaxaca (Español)
Ocean Coral & Turquesa
Palacio de Correo de México (English) // Palacio de Correo de México (Español)
Parque Eca Do Queiros (English) // Parque Eca Do Queiros (Español)
Paradisus Playa Del Carmen
Barranca del Cupatitzio National Park (English) // Parque Nacional Barranca del Cupatitzio (Español)
Las Estacas Natural Park (English) // Parque Natural Las Estacas (Español)
Patzcuaro (English) // Pátzcuaro (Español)
Private Haciendas (English) // Private Haciendas (Español)
Planetario Alfa (English) // Planetario Alfa (Español)
Playa Del Carmen (English) // Playa Del Carmen (Español)
Playa Del Secreto
Playa Paraiso Beach Tulum (English) // Playa Paraíso Tulum (Español)
Puerto Aventuras
Puerto Morelos
Punta Maroma
Basaltic Prisms of Santa Maria (English) // Prismas Basálticos Huasca Hidalgo (Español)
Puebla (English) // Puebla (Español)
Punta Maroma (English) // Punta Maroma (Español)
Queretaro (English) // Querétaro (Español)
Queretaro Wedding Venues (English) // Jardines para Boda en Querétaro (Español)
Quinta Las Jacarandas (English) // Quinta Las Jacarandas (Español)
Quinta Montes Molina Yucatán (English) // Quinta Montes Molina Yucatán (Español)
Quinta Lago Texcoco (English)// Quinta Lago Texcoco (Español)
Quintana Roo (English) // Quintana Roo (Español)
Riviera Maya (English) // Riviera Maya (Español)
Rancho Santa Elena Huasca (English) // Rancho Santa Elena Huasca (Español)
Rancho San Juan (English) // Rancho San Juan (Español)
Rancho Tepotzotlan (English)// Rancho Tepotzotlán (Español)
Rosewood Mayakoba
Rosewood Mayakoba Playa Del Carmen (English) // Rosewood Mayakoba Playa Del Carmen (Español)
San Cristobal de las Casas (English) // San Cristobal de las Casas (Español)
San Luis Potosi (English) // San Luis Potosi (Español)
San Miguel de Allende (English) // San Miguel de Allende (Español)
Sanará
Santa Fe Mexico (English) // Santa Fe México (Español)
Santo Domingo Yanhuitlán (English) // Santo Domingo Yanhuitlán (Español)
Sayulita (English) // Sayulita (Español)
Secret Jewel Cancun (English) // Secret Jewel Cancún (Español)
Secret Jewel Celebrations Venue
Secrets Akumal Riviera Maya
Secrets Maroma
Secrets Playa Mujeres
Tabasco (English) // Tabasco (Español)
Tacambaro (English) // Tacambaro (Español)
Tepoztlan (English) // Tepoztlán (Español)
The Haciendas Luxury Collection (English) // The Haciendas Luxury Collection (Español)
The Royal Playa Del Carmen
Tulum (English) // Tulum (Español)
Uruapan (English) // Uruapan (Español)
Valle de Bravo (English) // Valle de Bravo (Español)
Veracruz (English) // Veracruz (Español)
Viceroy Riviera Maya
Viento de Mar Tulum
Villa La Joya
Villa La Joya Playa Del Carmen (English) // Villa La Joya Playa Del Carmen (Español)
Villas Flamingos Holbox (English) // Villas Flamingos Holbox (Español)
Xamach Dos
Xcaret Park
Xcaret (English) // Xcaret (Español)
Xpu-Ha Beach
Xilitla (English) // Xilitla (Español)
Villahermosa (English) // Villahermosa (Español)
Yucatan (English) // Yucatán (Español)
Yunuen (English) // Yunuén (Español)
Zacatecas (English) // Zacatecas (Español)
Zamora (English) // Zamora (Español)
Zirahuen (English) // Zirahuen (Español)
Weddings in USA
Florida
Miami (English) // Miami (Español)
California
San Francisco CA (English) // San Francisco CA (Español)
San Jose CA (English) // San Jose CA (Español)
Los Gatos CA (English) // Los Gatos CA (Español)
Santa Clara CA (English) // Santa Clara CA (Español)
Sausalito CA (English) // Sausalito CA (Español)
Loma Linda CA (English) // Loma Linda CA (Español)
Loma linda University Church Wedding //
Seventh Adventist Loma Linda Wedding //
Los Angeles CA (English) // Los Angeles CA (Español)
Yosemite National Park Wedding (English)
Yosemite National Park Elopement (English)
New York
New Jersey (English) // New Jersey (Español)
New York City (English) // New York City (Español)
Manhattan (English) // Manhattan (Español)
Chicago
Chicago (English) // Chicago (Español)
Central America
Guatemala
Antigua
Atitlan
Casa Santo Domingo
Convento Las Capuchinas
Santa Clara La Laguna
Belize
Coco Plum Island
Chabil Mar
Costa Rica
San Jose
Panama
Riu Playa Blanca
Dream Delight Playa Bonita Panama
Sheraton Bijao Beach Resort
Caribbean
Anguilla
Antigua Island
Antilles
Aruba
Barbados
British Virgin Islands
Cayman Islands
Curacao
Grenada
Jamaica
Nevis
St Lucia
St. Kitts
St. Maarten St. Martin
The Grenadines
Trinidad & Tobago
Turks & Caicos
U.S. Virgin Islands
St Thomas USVI
St John USVI
St Croix USVI
Bahamas
Andros
Exumas
Grand Bahama Island
Paradise Island
Nassau
Harbour Island
The Out Islands
Cuba
Cayo Coco
Cayo Santa Maria
Havana
Holguin
Varadero
Puerto Rico
San Juan Puerto Rico
Vieques Island
Dominican Republic
Juan Dolio (Enlish) // Juan Dolio (Español)
La Romana (English) // La Romana (Español)
Puerto Plata (English) // Puerto Plata (Español)
Punta Cana (English) // Punta Cana (Español)
Samana (English) // Santo Domingo (Español)
Santo Domingo (English) // Santo Domingo (Español)
South America
Ecuador
Galapagos Island (English) // Isla Galapagos (Español)
Colombia
Bogota
Cartagena
Isla Mocura
Island San Andres
Brazil
Sao Paulo
Rio de Janeiro
Bolivia
Salar de Uyuni
Peru
Machu Pichu
Chile
Valparaiso
Viña Del Mar
Pascua Island (English) // Isla de Pascua (Español)
Argentina
Buenos Aires
Patagonia
Perito Moreno Glacier
San Carlos de Bariloche
Tierra Del Fuego
Ushuaia
United Kingdom
Aberdeen
Belfast
Birmingham
Bradford
Cork
Dublin
Edinburgh
Glasgow
Inverness
Leeds
Limerick
Liverpool
London
Manchester
Sheffield
York
Spain
Madrid (English) // Madrid (Español)
Barcelona (English) // Barcelona (Español)
Valencia (English) // Valencia (Español)
Sevilla (English) // Sevilla (Español)
Zaragoza (English) // Zaragoza (Español)
Malaga (English) // Malaga (Español)
Bilbao (English) // Bilbao (Español)
Las Palmas (English) // Las Palmas (Español)
Alicante (English) // Alicante (Español)
Granada (English) // Granada (Español)
Pampiona (English) // Pampiona (Español)
Getafe (English) // Getafe (Español)
Canary Islands (English) // Islas Canarias (Español)
Navarre (English) // Navarra (Español)
Galicia (English) // Galicia (Español)
Costa del Sol (English) // Costa del Sol (Español)
Estepona (English) // Estepona (Español)
Tarifa (English) // Tarifa (Español)
Marbella (English) // Marbella (Español)
Fuengirola (English) // Fuengirola (Español)
Gibraltar (English) // Gibraltar (Español)
Lanzarote (English) // Lanzarote (Español)
Gran Canaria (English) // Gran Canaria (Español)
Tenerife (English) // Tenerife (Español)
Nerja (English) // Narja (Español)
Altea (English) // Altea (Español)
La Nucia (English) // La Nucia (Español)
Albir (English) // Albir (Español)
Calpe (English) // Calpe (Español)
Moraira (English) // Moraira (Español)
Benissa (English) // Benissa (Español)
Javea (English) // Javea (Español)
Denia (English) // Denia (Español)
Gandia (English) // Gandia (Español)
Inland Spain (English) // Inland (Español)
Basque Country (English) // Pais Vasco (Español)
Andalusia (English) // Andalucia (Español)
Castile and Leon (English) // Castilla y Leon (Español)
Balearic Islands (English) // Islas Baleares (Español)
Catalonia (English) // Cataluña (Español)
Aragon (English) // Aragon (Español)
La Rioja (English) // La Rioja (Español)
Portugal
Algarve
Aveiro
Braga
Castelo Branco
Coimbra
Evora
Faro
Guarda
Lagos
Leiria
Portalegre
Santarem
Setubal
Viana do Castelo
Viseu
Norway
Bergen (English)
Oslo (English)
Stavanger (English)
Trondheim (English)
Denmark
Aarhus (English)
Copenhagen (English)
Finland
Helsinki (English)
Turku (English)
Sweden
Gavle (English)
Gothenburg (English)
Halmstad (English)
Malmo (English)
Stockholm (English)
Sundsvall (English)
Umea (English)
Uppsala (English)
Iceland
Akureyri
Reyjavik
Germany
Allgäu Mountains
Bavaria
Berlin
Bradenburg
Bremen
Cologne
Dortmund
Dusseldorf
Essen
Frankfurt
Hamburg
Hannover
Hesse
Landshut
Munich
Neckar Valley
Neuschwanstein
Reichenow
Saarland
Sachsen
Saxony
Stuttgart
France
Aix-en-Provence
Alsace
Artois
Auvergne
Avignon
Bordeaux
Bourbonnais
Burgundy
Champagne
Corsica
Cote d'Azur
Flanders
Foix
French Alps
French Riviera
Guyenne
Hainaut
La Amour
Le Havre
Lille
Limosin
Loire Valley
Lorraine
Lyon
Lyonnaise
Maine
Marseille
Montpellier
Nantes
Nice
Nivernais
Normandy
Paris
Provence
Savoy
Strasbourg
Toulouse
Trois-Eveches
Italy
Abruzzo
Alicudi
Amalfi Coast
Ancona
Arezzo
Balbianello
Bari
Bologna
Calabria
Campania
Catania
Certaldo Alto
Chianti
Cinque Terre
Cipressi
Cortona
Emilia-Romagna
Fattoria Lavacchio
Filicudi
Florence
Garda
Genova
Lake Como
Lake Garda
Lake Maggiore
Lazio
Liguria
Lipari
Lombardy
Lucca
Meniagio
Milano
Modena
Napoli
Orta
Palermo
Panarea
Pienza
Pisa
Pistoia
Portofino
Positano
Puglia
Pugliea
Riviera da Liguria
Rome
Salina
San Gimignano
San Quirico
Santa Margherita Ligure
Sardinia
Sicily
Siena
Sorrento
Stromboli
Taranto
Turin
Tuscany
Val d'Orcia
Varenna
Varese
Veneto
Venice
Volterra
Vulcano
Europe
Amsterdam
Ankara
Antwerp
Arkhangelsk
Athens
Belgrade
Bern
Bratislava
Brussels
Bucharest
Budapest
Burgas
Crete
Crete
Croatia
Cyprus
Cyprus
Debrecen
Dubrovnik
Faroe Island
Faroe Islands
Geneva
Graz
Greece
Grozny
Hungary
Hydra
Innsbruck
Irkutsk
Istanbul
Kaliningrad
Kalymnos
Kazan
Kefalonia
Kiev
Krakow
Limassol
Lisbon
Ljubljana
Magnitogorsk
Malta
Milos
Minsk
Monaco
Moscow
Murmansk
Mykonos
Nizhny Novgorod
Novosibirsk
Odense
Odessa
Omsk
Paros
Piraeus
Poros
Porto
Prague
Riga
Romania
Rostov-on-Don
Rotterdam
Saint-Petersburg
Salzburg
Salzburg
Santorini
Skopje
Sochi
Sofia
Split
St Petersburg
Tallinn
The Hague
Thessaloniki
Torshavn
Tórshavn
Turkey
Ufa
Ulan-Ude
Varna
Vienna
Vilnius
Vladivostok
Volgograd
Warsaw
Yakutsk
Yaroslavl
Yekaterinburg
Zurich
International Destinations
Thailand
Gretna Green
Luzern
Vitznau
Tobermory Isle of Mull
Mauritius
Seychelles
Bali
Ayia Napa