Destination Wedding Photography
Welcome,
You are probably looking for a Destination Wedding Photographer, and you have come here. I have made this page especially for people like you. Welcome! I am a photographer for destinations and I like to make weddings in different places around the world. I am passionate about traveling to different destination wedding locations and I love exploring places we have never been to before.
I started this dream because I really love traveling and meeting new people. I have photographed weddings and done video, film, photography and media production work around the world.
Part of the plan is to see the world, doing weddings and teaching throughout in the Americas and Europe on the next few years. This is my passion and some people think I am crazy but also I've been blessed to do what I love. Travelling, exploring, meeting new people is my thing. Take a moment and check out my portfolio, how I work and what I deliver.
I want to photograph weddings, stories and portraits in different countries as possible, so if you are an explorer and found this site and you are planning a trip for an elopement, wedding or family adventure in any of the following places, I would love to hear from you. You will notice that I like to travel and when people like you contact me, it excites me and encourages me to continue doing this as Destination Wedding Photographer and Portrait Photographer.
Destination Wedding Photographer
That is how I am. I would like to get to know you a little more. I want to hear from you, I want to see if you like my style, passion and potentially consider me for your wedding or want some portraits of your or your family which is why I have left a small form in the bottom. Fill out the fields so that I have a little more information, and I will be answering as soon as possible. (Usually within 24 hours) and see if there is a possibility for me to document your destination wedding or some portraits.
I want to know more about your story. Some people loves what I do and follows me on social media … Follow me on Facebook or Instagram
Regards,
Luis!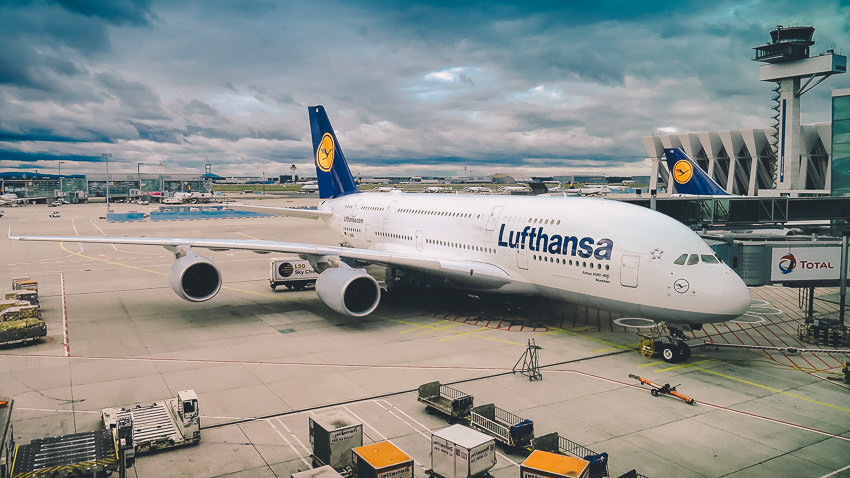 Weddings in Mexico
Seventh Day Adventist Wedding
Ahau Tulum
Allegro Cozumel
Allegro Playacar
Akiin Beach Tulum
Al Cielo Hotel Playa del Carmen
Ajijic
Arco del Tiempo
Akumal
Akumal Beach
Akumal Bay Beach Wellness Resort
Akumal Bay Beach
Ana y Jose Charming Hotel Spa
Anexa San José Conkal
Andaz Mayakoba
Amanvari Resort Los Cabos
Azul Fives
Azul Sensatori
Azul Beach Hotel
Azul Beach Resort
Azul de Oaxaca
Azulik Hotel Tulum
Bacalar Bacalar
Bahia Principe Grand Tulum
Banyan Tree Mayakoba
Barcelo Karmina
Barcelo Puerto Vallarta
Barcelo Riviera Maya
Barcelo Maya Beach
Bel Air Xpuha
Betulum
Boscoso Valle de Bravo
Beach Palace Cancun
Belmond Maroma
Bel Air Riviera Maya
Biosfera Sian Kaan
BlueBay Grand Esmeralda
Blue Bay Grand Esmeralda
Breathless Riviera Cancun Resort
Bucerias Wedding Photographer
Cabo Pulmo
Caleta Tankah
Cancun
Careyes
Casa Fayette
Casa de la Marquesa Hotel
Casa del Corregidor
Casa Almaviva
Casa Godi
Casa Lamm
Casa Malca Tulum
Casa de Mita
Casa Violeta Tulum
Casino Español
Catalonia Playa Maroma
Catalonia Royal Tulum
Catalonia Yucatan Beach
Cava Huizache Cava Huizache
Cenote Aktun Chen Cenote Aktun Chen
Cenote Calavera Cenote Calavera
Cenote Cristalino Cenote Cristalino
Cenote Dos Ojos Cenote Dos Ojos
Cenote Azul Cenote Azul
Cenote Buho Cenote El Búho
Cenote Gran Cenote Gran Cenote
Cenote Jardin Del Eden Cenote Jardín Del Edén
Cenote Nicte Ha Cenote Nicte Ha
Cenote Yax Kin Cenote Yax Kin
Cenote Sac Actun
Cenote Zapote
Chable Maroma
Coco Tulum
Colegio Las Vizcainas Colegio Las Vizcaínas
Coral Tulum Hotel
Costa Careyes
Copper Canyon Barrancas del Cobre
Cozumel Palace
Cuixmala
Dreams Tulum
Dreams Tulum Resort Spa
Paamul Beach Playa Paamul
Xpu-Ha Beach Playa Xpu-Ha
Biosfera de los Petenes Biosfera de los Petenes
Bodegon de la Dolce Vita Bodegón de la Dolce Vita
Campeche Campeche
Canalan Beach Club
Campos de Agaves Tequila Jalisco Campos de Agaves Tequila Jalisco
Campos de Agave Azul Tequila Campos de Agave Azul Tequila
Casa Faller Mérida Casa Faller Mérida
Casa Lencada Mérida Casa Lencada Mérida
Celestum
Bufa Hill Cerro de la Bufa
Cenotes Yucatan Cenotes Yucatán
Chiapas Chiapas
Chihuahua Chihuahua
Chichen Itza Chichén Itzá
Chileno Bay Resort
Club de Banqueros de México Club de Banqueros de México
Club Campestre Merida Yucatán Club Campestre Mérida Yucatán
Condesa DF
Costa Palmas
Crown Paradise Golden Puerto Vallarta
Desierto De Los Leones Desierto De Los Leones
Desire Riviera Maya Resort
Dorado Resorts
Downtown Beds
Downtown Mexico
Dreams Akumal
Dreams Riviera Cancun Resort
Dreams Cancun Riviera Maya
Dreams Sands Cancun Resort
Dunas Playa San Nicolas Dunas Playa San Nicolas
Dunas de Yeso Cuatrociénagas Dunas de Yeso Cuatrociénagas
El Careyes Club Residences
El Dorado Maroma
El Pez Tulum
El Playon
Encantada Tulum
Elopement Baja California
Elopement Campeche
Elopement Cancun
Elopement Chiapas
Elopement Cuernavaca
Elopement Guadalajara
Elopement Los Cabos
Elopement Merida
Elopement Mexico
Elopement Mexico City
Elopement Monterrey
Elopement Oaxaca
Elopement Playa Del Carmen
Elopement Puebla
Elopement Puerto Vallarta
Elopement Queretaro
Elopement Riviera Maya
Elopement Sayulita
Elopement San Miguel de Allende
Elopement Tabasco
Elopement Tulum
Elopement Yucatan
Esperanza Auberge Resort
Excellence Playa Mujeres
El Dorado Royale Riviera Maya
Ex-Fábrica La Carolina Ex-Fábrica La Carolina
El Refugio del Aguila El Refugio del Águila
El Pueblito Mayakoba
Ex convento de Regina Ex convento de Regina
Ex Convento San Hipolito Ex Convento San Hipólito
Ex Hacienda Desierto de los Leones Ex Hacienda Desierto de los Leones
Ex Hacienda de Santa Monica Ex Hacienda de Santa Mónica
Ex Hacienda de Tlalpan Ex hacienda de Tlalpan
Faro Punta Allen
Fairmont Mayakoba
Fiesta Americana Hacienda San Antonio Puente
Hacienda San Antonio Colima
Finest Playa Mujeres
Finca Las Bugambilias Finca Las Bugambilias
Finca Sala Vive Freixenet  Finca Sala Vive Freixenet
Four Seasons Resort Punta Mita
Four Seasons Costa Palmas
Garza Blanca Preserve Resort
Generations Riviera Maya
Grand Bliss Vidanta Nuevo Vallarta
Grand Hyatt Playa Del Carmen
Grand Velas Riviera Maya
Grand Coral Beach Club
Gran Coral Riviera Maya Gran Coral Riviera Maya
Gran Hacienda Valladolid Gran Hacienda Valladolid
Grand Oasis Tulum
Grand Oasis Sens
Grand Palladium Grand Palladium
Grand Palladium Colonial Resort Spa
Grand Palladium Riviera Maya Resort Spa
Grand Palladium Colonial
Grand Palladium Costa Mujeres Resort
Grand Palladium Kantenah
Grand Palladium Vallarta Resort
Grand Palladium Vallarta Resort Spa
Grand Palladium White Sand
Grand Park Royal Cancun
Grand Princess Sunset
Grand Slam Fly Fishing
Grand Solmar Rancho San Lucas
Grand Velas Riviera Nayarit
Grand Sirenis Riviera
Grand Sirenis Riviera Maya Resort
Grand Sirenis Matlali Hills Resort
Guadalajara Guadalajara
Guanajuato Guanajuato
Habita MTY
Hacienda Las Campanas
Casa Sisal
Hacienda Petac
Hacienda Sac Chich
Hacienda Santa Cruz
Hacienda Xcanatun
Hacienda Acamilpa Hacienda Acamilpa
Hacienda Cantalagua Hacienda Cantalagua
Hacienda Caltengo Hacienda Caltengo
Hacienda Corralejo Tequila Hacienda Corralejo Tequila
Hacienda Cuzumal Hacienda Cuzumal
Hacienda Chichen
Hacienda Chichi Suárez Hacienda Chichi Suárez
Hacienda Chekul
Hacienda Dzibikak Hacienda Dzibikak
Hacienda Hunxectaman Hacienda Hunxectaman
Hacienda Itzincab Cámara Hacienda Itzincab Cámara
Hacienda La Escoba Hacienda La Escoba
Hacienda La Venta
Hard Rock Hotel Cancun
Las Ventanas Los Cabos //
Las Ventanas Al Paraiso //
Las Ventanas Rosewood //
Hacienda Los Picachos
Hacienda Puerto de Sosa Hacienda Puerto de Sosa
Hacienda Puerta Campeche Hacienda Puerta Campeche
Hacienda San Antonio Puente Xochitepec
Hacienda San Carlos Borromeo Hacienda San Carlos Borromeo
Hacienda San Gabriel
Hacienda San Diego Cutz Hacienda San Diego Cutz
Hacienda San Fernando México Hacienda San Fernando México
Hacienda San Gaspar Morelos Hacienda San Gaspar Morelos
Hacienda San José Cholul Hacienda San José Cholul
Hacienda San Juan Bautista Amalucan Hacienda San Juan Bautista Amalucan
Hacienda San Juan Opichen
Hacienda Ochil Hacienda Ochil
Hacienda San Pancho Wedding
Hacienda San Pedro Ochil Hacienda San Pedro Ochil
Hacienda Santa Rosa Hacienda Santa Rosa
Hacienda Sepulveda Hacienda Sepulveda
Hacienda Suytunchen Hacienda Suytunchen
Hacienda Tamchen Hacienda Tamchen
Hacienda Tixnuk Hacienda Tixnuk
Hacienda Tekik de Regil Hacienda Tekik de Regil
Hacienda Temozón Sur Hacienda Temozón Sur
Hacienda Teya Hacienda Teya
Hacienda Uayamón Hacienda Uayamón
Hacienda Ucazanaztacua Hacienda Ucazanaztacua
Hacienda Vallumbroso
Hacienda Yaxcopoil Hacienda Yaxcopoil
Haciendas En Yucatan Haciendas En Yucatán
Haramara Retreat
Hard Rock Hotel Vallarta
Hidden Beach Resort
Hideaway Royalton Riviera Cancun
Hierve el Agua Oaxaca Hierve el Agua Oaxaca
Hilton Puerto Vallarta
Hilton Los Cabos Beach & Golf Resort
Holbox Island Isla Holbox
Hotel Boca Chica
Hotel Distrito Capital
Hotel Escondido Puerto Escondido
Hotel Habita
Hotel Bluebay Punta Serena
Hotel Casa Paraiso Costalegre
Hotel Fiesta Mexicana Manzanillo
Hotel Mousai
Hotel Distrito Capital Sta FE Hotel Distrito Capital Sta FE
Hotel Esencia
Hotel Hacienda San Andres Hotel Hacienda San Andrés
Hotel Hacienda Tres Rios
Hotel Hilton Mexico City Reforma
Hotel Piedra de Agua Merida Yucatan Hotel Piedra de Agua Mérida Yucatán
Hotel Quinta Real Hotel Quinta Real
Hridaya Club Garden Hridaya Club Garden
Hyatt Ziva
Hyatt Regency Mexico City
Hyatt House Mexico City
Hyatt Ziva Cancun
Hyatt Zilara Cancun
Hyatt Ziva Puerto Vallarta
Iberostar Playa Paraiso
Iberostar Punta Mita
Indian Weddings Cancun Indian Weddings Cancun
Indian Weddings Riviera Maya Indian Weddings Riviera Maya
Indian Weddings Tulum Indian Weddings Tulum
Intimate Wedding Mexico
Isla Blanca Cancun Isla Blanca Cancún
Imanta Resorts Punta de Mita
Imanta Resort Punta Mita
Isla Careyes
Karisma Azul Fives
Karisma Hotel Hidden Beach
Karisma Hotel Palafitos
Kore Tulum Retreat
Krystal Grand Punta Cancun
Majahuitas Resort
Marieta Islands Islas Marietas
Isla Mujeres Isla Mujeres
Isla Mujeres Palace
Isla León Echado Isla León Echado
Isla de la Pacanda Isla de la Pacanda
Izamal Yucatán Izamal Yucatán
Jalisco Jalisco
Janitzio Janitzio
Jashita Hotel Sahara Cafe
Jarácuaro Jarácuaro
Jardin El Faisan Jardín El Faisán
Jardin Los Cedros Santa Fe Jardín Los Cedros Santa Fe
Ethnobotanical Garden Oaxaca Jardín Etnobotánico de Oaxaca
Jardin Versal Jardín Versal
Jewish Wedding Mexico Boda Judía Mexico
JW Marriot Cancun Resort
La Casona de la Republica Hotel
Las Alamandas
Las Villas Akumal
Las Alamandas Hotel
Los Veneros
Maya Luxe Wedding
The Beach Tulum
Villa Verde Tulum
Los Veneros Punta Mita
Montebello Lakes Lago de Montebello
Chacahua Lagoons Lagunas de Chacahua
Kaan Luum Lagoon Laguna Kaan Luum
La Plage Puerto Morelos La Plage Puerto Morelos
Le Reve Hotel & Spa
Lake Bacalar
Lake Camécuaro Lago de Camécuaro
La Zebra Tulum
Le Blanc Spa Resort Cancun
Le Blanc Spa Resort Los Cabos
Los Aluxes Bacalar
ACRE Baja
Adobe Guadalupe
Finca Altozano Guadalupe Valley
Guadalupe Valley Mexico
Hacienda Guadalupe
La Villa Del Valle
Las Rocas Resorts Rosarito
Venuelust Guadalupe Valley Mexico
Todos Santos
Gran Velas Los Cabos
Los Barriles Baja California
Los Cabos Hacienda del Mar
Las Coloradas Pink Lagoon Yucatán Las Coloradas Laguna Rosa Yucatán
Maison Couturier Veracruz
Maharani Weddings Cancun Maharani Weddings Cancun
Mandala Beach
Mandarina
Mandarina Flatlands
Mandarina Rosewood
Mayakoba
Mayakoba Playa Del Carmen
Mayan Wedding
Mazunte
Mansion de la Montaña Mansión de la Montaña
Mar Adentro Cabos
Manzanillo
Marival Residences Luxury Resort
Maya Tulum
Marriot Puerto Vallarta Resort
Martoca Beach Garden
Mayan Palace Vidanta Nuevo Vallarta
Merida Mérida
Melody Maker Cancun Resort
Mexico México
Mezzanine Tulum
Mexico City Ciudad de México
Anzures CDMX
Condesa CDMX
Juarez CDMX
Lomas Chapultepec CDMX
Narvarte CDMX
Napoles CDMX
Polanco CDMX
Roma CDMX
Mi Amor Tulum
Mineral del Chico Mineral del Chico
Monterrey Monterrey
Moon Palace Cancun Moon Palace Cancun
Moon Palace Puerto Morelos
Montage Los Cabos
Mukan Resort
Mukan Tulum
Morelia Morelia
Muelle Sian Kan
Museo de Arte Moderno
Museo del Calendario
Museo Casa de la Bola Museo Casa de la Bola
Museo de Economia Museo de Economía
Museo Franz Mayer Museo Franz Mayer
Muslim Wedding Mexico Boda Musulmana Mexico
Nayarit
Na Balam Isla Mujeres
Nest Tulum
Nido de Quetzalcoatl Nido de Quetzalcoatl
Nizuc Resort & Spa
Nomade Tulum
Now Amber Puerto Vallarta
Now Jade Riviera Cancun
Now Natura Riviera Cancun
Now Resort Amber Puerto Vallarta
Now Resort Jade Riviera Cancun
Now Resort Natura Riviera Cancun
Now Resort Sapphire Riviera Cancun
Now Sapphire Riviera Cancun
Now Jade Riviera Cancun
Now Sapphire
Nuevo Vallarta
Casa Oaxaca
Criollo Oaxaca
Destileria Los Amantes Oaxaca
Hacienda Piedra Azul Oaxaca
Hotel Azul Oaxaca
Casa Sol Zipolite
Santa Maria Tonameca
Casa Pan de Miel
Playa Agua Blanca
Casa Dos Lagos
LaCalera Oaxaca
Fabrica Oaxaca
Quinta Real Oaxaca
Ocean Maya Royale
Ocean Coral & Turquesa
Ocean Maya Royale
Ocean Riviera Paradise
Omni Cancun
One and Only Palmilla Los Cabos
One and Only Mandarina Point
One and Only Mandarina Jetty
One and Only Majahua Beach Club
One and Only Mandarina Spa
One and Only Mandarina Plateau
One and Only Mandarina
Palacio de Correo de México Palacio de Correo de México
Paa Mul
Paradise Village Nuevo Vallarta
Paradise Village Resort Nuevo Vallarta
Parque Natural Tres Rios
Parque Eca Do Queiros Parque Eca Do Queiros
Paradisus Cancun
Paradisus Playa Del Carmen
Pez Maya
Barranca del Cupatitzio National Park Parque Nacional Barranca del Cupatitzio
Las Estacas Natural Park Parque Natural Las Estacas
Park Royal Puerto Vallarta
Patzcuaro Pátzcuaro
PavoReal Beach Resort
Petit Laffite Playa del Carmen
Private Haciendas Private Haciendas
Privilegie Aluxes isla Mujeres
Planetario Alfa Planetario Alfa
Playa Del Carmen Playa Del Carmen
Playa Grande Resort
Playa San Francisco
Playa Del Secreto
Playa Paraiso Beach Tulum Playa Paraíso Tulum
Playa San Juan Viejo
Playa Xolen
Proyecto Publico Prim
Puebla
Rosewood Puebla
Puerto Aventura
Puerto Aventuras
Puerto Morelos
Puerto Vallarta
Punta Caliza (Holbox)
Punta Allen
Punta Cometa
Punta Maroma
Punta Mita
Punta Mita Suites Hostal
Punta Monterrey
Punta Venado
Punta Yuyum
Purificadora Puebla
Basaltic Prisms of Santa Maria Prismas Basálticos Huasca Hidalgo
Puebla Puebla
Queretaro Querétaro
Queretaro Wedding Venues Jardines para Boda en Querétaro
Quinta Las Jacarandas Quinta Las Jacarandas
Quinta Montes Molina Yucatán Quinta Montes Molina Yucatán
Quinta Lago Texcoco Quinta Lago Texcoco
Quintana Roo Quintana Roo
Riviera Maya
Auberge Residences Punta Mita
Banco Estates Punta Mita
Brisa Mar Palapa Sayulita
Cocos Beach Sayulita
El Pueblo Sayulita
Hacienda Antigua Sayulita
Teitiare Estate Sayulita
Villa del Oso Sayulita
Bucerias Nayarit
Casa Abrayo Nuevo Vallarta
Casa Coco Bucerias Vallarta
Casa Del Lago Nuevo Vallarta
Casa Fragata Nuevo Vallarta
Casa Maresca Nuevo Vallarta
Casa Mark Jan Bucerias Vallarta
Casa Noble Bucerias Vallarta
Encanto Punta Mita
Farallon Punta Mita
Four Seasons Private Villa Punta Mita
Four Seasons Punta Mita
Hacienda Mita Punta Mita
Iyari Punta Mita
Kupuri Punta Mita
La Cruz Huanacaxtle
Playa Estates Punta Mita
Casa China Blanca
Hotel Mousai Vallarta
Hotel Playa Fiesta Vallarta
La Mansion Vallarta
Villa Celeste
Villa Estrella Mar
La Punta Estates Punta Mita
La Serenata Punta Mita
Lagos Del Mar Punta Mita
Las Marietas Punta Mita
Las Terrazas Punta Mita
Los Veneros Punta Mita
One and Only Private Homes
Paradise Coves Punta Mita
Pontoquito Punta Mita
Porta Fortuna Punta Mita
Punta Burro Punta Mita
Punta Esmeralda
Punta Esmeralda La Cruz
Punta Sayulita
Punta Sayulita Beach Surf Club
Punta Vista Playa Punta Mita
Punta Vista Signature Residences
Quinta Elena San Pancho Nayarit
Ranchos Estates Punta Mita
Real del Mar Puerto Vallarta
Real del Mar Punta Mita
San Francisco Nayarit
Susurros Corazon Auberge Resort
Villa Punta Sayulita
Villa San Francisco
Villa San Pancho Nayarit
Villa Sayulita
Rancho San Eric
Rancho Santa Elena Huasca
Rancho San Juan
Rancho Tepotzotlan
Real del Mar Puerto Vallarta
Real del Mar Punta Mita
Refugio del Mar
Resort at Pedregal
Ritz Carlton Zadun Los Cabos
Rincon Dorado Chiconcuac
Royalton Riviera Maya
Rosewood Mayakoba
Rosewood Mayakoba Playa Del Carmen
Royal Decameron
Royal Suites Yucatan
Royalton Cancun Mexico
Sandos Caracol
Sandos Playacar
San Cristobal de las Casas San Cristobal de las Casas
San Luis Potosi San Luis Potosi
San Miguel de Allende San Miguel de Allende
Agave San Miguel de Allende
Belmond Casa de Sierra Nevada San Miguel de Allende
Casa Cordelli San Miguel de Allende
Casa Hyder San Miguel de Allende
Casa Quinta Ocho San Miguel de Allende
Casa Schuck San Miguel de Allende
Casa Zocalo San Miguel de Allende
Casa Aldama San Miguel de Allende
Casa Aurora San Miguel de Allende
Casa Carino San Miguel de Allende
Casa Cece San Miguel de Allende
Casa Chiquitos San Miguel de Allende
Casa Chorro San Miguel de Allende
Casa Clara San Miguel de Allende
Casa Dorada San Miguel de Allende
Casa Gracia San Miguel de Allende
Casa Hechicera San Miguel de Allende
Casa Heyne San Miguel de Allende
Casa Honeycutt San Miguel de Allende
Casa La Pichonera San Miguel de Allende
Casa San Jose San Miguel de Allende
Casa San Miguel San Miguel de Allende
Casa Tres Angeles San Miguel de Allende
Casa de los Secretos San Miguel de Allende
Casaluna Hotel Boutique San Miguel de Allende
Casa Mia Suites San Miguel de Allende
El Alba Del Castillo BB San Miguel de Allende
El Macehual San Miguel de Allende
Grand Las Nubes Inmense San Miguel de Allende
Hacienda La Romita San Miguel de Allende
Hacienda San Nicolas San Miguel de Allende
Hotel Boutique Hacienda el Santuario San Miguel de Allende
Hotel Casa de Aves San Miguel de Allende
Hotel Casa Primavera San Miguel de Allende
Hotel Hacienda Mexiquito San Miguel de Allende
Hotel Hacienda Taboada San Miguel de Allende
Hotel La Casona San Miguel de Allende
Hotel La Morada San Miguel de Allende
Hotel Matilda San Miguel de Allende
Hotel Real de Minas San Miguel de Allende
La Puertecita Boutique Hotel San Miguel de Allende
Mesa Verde Lodging San Miguel de Allende
Misión San Miguel de Allende San Miguel de Allende
Nirvana San Miguel de Allende
Parador del Cortijo San Miguel de Allende
Rancho los Labradores San Miguel de Allende
Rosewood San Miguel de Allende
View Hotel Boutique Spa San Miguel de Allende
Villa Isabella San Miguel de Allende
San Pancho
Sanará
Santa Fe Mexico Santa Fe México
Santo Domingo Yanhuitlán Santo Domingo Yanhuitlán
Saasil Kantenah
Sayulita Sayulita
Saxaa A3 Resort
Seadust Cancun
Secret Beach Tulum
Secret Jewel Cancun Secret Jewel Cancún
Secret Jewel Celebrations Venue
Secrets Vallarta Bay Puerto Vallarta
Secrets Akumal Riviera Maya
Secrets Maroma
Secrets Playa Mujeres
Secrets Silversands Riviera Cancun
Sheraton Grand Los Cabos Hacienda del Mar
Small Wedding Mexico
Solinam Tulum
St Regis Punta Mita Resort
Sierra Mar Manzanillo
Tapalpa
TRS Yucatan Hotel
Tabasco Tabasco
Tacambaro Tacambaro
Temptation Cancun Resort
Tenacatita
Tepoztlan Tepoztlán
The Haciendas Luxury Collection The Haciendas Luxury Collection
Rosewood Mandarina
Royal Cancun
Ritz Carlton
Zoetry Villa Rolandi
The Royal Playa Del Carmen
Thompson Playa Del Carmen
Tulum Tulum
Tulum Hotel Pez
Tulum Hotel Mi Amor
Tulum Sian Kaan
Two Waters Caphe Ha Ocean
Uruapan Uruapan
Vallarta Gardens
Valle de Bravo Valle de Bravo
Velas Vallarta
Veracruz Veracruz
Viceroy Hotel Playa del Carmen
Viceroy Riviera Maya
Viceroy Los Cabos
Viento de Mar Tulum
Villa Destiny
Villa La Joya
Villa Lala Boutique Hotel
Villa La Joya Playa Del Carmen  Villa La Joya Playa Del Carmen
Villa La Semilla
Villas Flamingos Holbox Villas Flamingos Holbox
Xaloc Resort Holbox
Xamach Dos
Xcaret Park
Xcaret Xcaret
Xpu-Ha Beach
Xilitla Xilitla
Xixim
Xo Kiin Retreat Center
Villahermosa Villahermosa
Vidanta Golf Riviera Maya
Villa Amor
Villa Encanto
Villa La Estancia
Villas Paradise
Westin Resort Spa Puerto Vallarta
W Punta de Mita
Xinalani Retreat
Yemaya little Corn Island
Yucatan Yucatán
Yunuen Yunuén
Zadun Los Cabos
Zacatecas Zacatecas
Zamach
Zamora Zamora
Zirahuen Zirahuen
Zoetry Paraiso de la Bonita
Weddings in USA
Miami (English) // Miami (Español)
San Francisco CA (English) // San Francisco CA (Español)
San Jose CA (English) // San Jose CA (Español)
Los Gatos CA (English) // Los Gatos CA (Español)
Santa Clara CA (English) // Santa Clara CA (Español)
Loma Linda CA (English) // Loma Linda CA (Español)
Loma linda University Church Wedding //
Seventh Adventist Loma Linda Wedding //
Los Angeles CA (English) // Los Angeles CA (Español)
Yosemite National Park Wedding (English)
Yosemite National Park Elopement (English)
New Jersey (English) // New Jersey (Español)
New York City (English) // New York City (Español)
Manhattan (English) // Manhattan (Español)
Central Park (English) //
Chicago (English) // Chicago (Español)
Central America
Antigua
Atitlan
Casa Santo Domingo
Convento Las Capuchinas
Santa Clara La Laguna
Ambergris Caye
Belize Cayes
Cangrejo Cay
Coco Plum Island
Chabil Mar
El Secreto Belize
Hol Chan Reef Resort Villas
Pelican Reef Villas Resort
San Pedro Belize
Villa Mandevilla
Riu Playa Blanca
Dream Delight Playa Bonita Panama
Sheraton Bijao Beach Resort
Isla Grande
Leeward Islands
Carimar Beach Club Anguilla
Four Residences Anguilla
Four Seasons Resort Residences Anguilla
Frangipani Beach Resort Anguilla
Serenity Cottages
Shoal Bay Villas
Reef Cuisinart Anguilla
Zemi Beach Anguilla
** Pirates of Caribbean **
Antigua Island
Antilles
Aruba
Barbados
British Virgin Islands
Cayman Islands
Curacao
Grenada
Jamaica
Nevis
Au Coeur Caraibe Saint Barth
Hotel Christopher Saint Barth
Hotel Le Village Saint Barth
Hotel Villa Lodge 4 Epices
Manapaty Cotages Saint Barth
Reve Saint Barth
Villa Marie Saint Barth
** Pirates of Caribbean **
St. Maarten |  St. Martin
Azure Hotel and Art Studio
Belmond La Samanna
Divi Little Bay Beach
Flamboyant Le Village
Horizon View Beach
Hotel Mercure Rain Martin Marina Spa
Love Hotel Residence
Maison de Reve
Oyster Bay Beach Resort
Port de Plaisance
Princess Heights Luxury Boutique Condo
Rainbow Beach Club
Royal Palm Beach Resort
Simpson Bay Resort Marina
Sol e Luna
Sonesta Maho Beach Resort
Sonesta Ocean Point Resort
Towers Mullet Bay
** Pirates of Caribbean **
The Grenadines
Trinidad & Tobago
U.S. Virgin Islands
St Thomas USVI
St John USVI
St Croix USVI
Andros
Exumas
Grand Bahama Island
Paradise Island
Nassau
Harbour Island
The Out Islands
Cayo Coco
Cayo Santa Maria
Havana
Holguin
Varadero
San Juan Puerto Rico
Vieques Island
Alsol Luxury Village
AlSol Tiara
AlSol Tiara Cap Cana
Amanera Resort
Barcelo Bavaro Beach
Barcelo Bavaro Palace
Be Live Collection Punta Cana
Blue Beach Punta Cana Luxury Resort
Breathless Punta Cana Resort Spa
Catalonia Bavaro Beach
Catalonia Royal Bavaro
CHIC by Royalton Resort
Del Mar Joy Resorts Intimate Ocean
Dreams Palm Beach Punta Cana
Dreams Punta Cana Resort Spa
Essenza Retreats
Excellence El Carmen Punta Cana
Excellence Punta Cana
Fishing Lodge CapCana Luxury
Grand Palladium Palace Resort Spa Punta Cana
Grand Palladium Punta Cana Resort Spa
Green Village 292
Hideaway Royalton Punta Cana
Hotel Now Onyx Punta Cana
Juan Dolio (Enlish) // Juan Dolio (Español)
Kukua Punta Cana
La Romana (English) // La Romana (Español)
Luxury Bahia Principe Ambar Green
Majestic Colonial Punta Cana
Melia Caribe Tropical
Nickelodeon Hotel Resorts Punta Cana
Now Garden Punta Cana
Now Larimar Punta Cana
Now Larimar Resort
Now Resort Larimar Punta Cana
Now Resort Onyx Punta Cana
Now Onyx Punta Cana
Now Onyx Punta Cana Resort Spa
Now Resort Garden Punta Cana
Now Larimar Resort
Now Onyx Punta Cana Resort Spa
Ocean Blue Sand Punta Cana
Playa Grande Dominican Republic
Paradisus Palma Real Golf Spa Resort
Paradisus Punta Cana Resort
Puerto Plata (English) // Puerto Plata (Español)
Punta Cana (English) // Punta Cana (Español)
Samana (English) // Santo Domingo (Español)
Santo Domingo (English) // Santo Domingo (Español)
Secrets Cap Cana Resort Spa
Secrets Royal Beach Punta Cana
Sensatori Resort Punta Cana
Estates Puntacana Resort Club
Level Melia Caribe
Reserve Paradisus Palma Real Resort
Reserve Paradisus Punta Cana Resort
Tortuga Bay Hotel Puntacana Resort Club
Westin Puntacana Resort Club
Zoetry Agua Punta Cana
Bogota
Cartagena
Agua Azul Beach Resort
Allure Chocolat
Armeria Real Luxury Hotel Spa
Baru Playa Eco Beach Resort
Blue Apple Beach House Bocachica
Bocachica
Bogota Marriot Hotel
Casa Claver Loft Boutique Hotel
Casa Pestagua
Conrad Cartagena
Coralina Island
Decameron Baru
El Marques Hotel Boutique
Estelar Playa Manzanillo
Four Seasons Hotel Bogota
Hilton Cartagena Hotel
Hotel Almirante Cartagena Colombia
Hotel Boutique Casa Pestagua
Hotel Capilla del Mar
Hotel Charleston Santa Teresa
Hotel Cocoliso Island Resort
Hotel Isla Encanto
Hotel Isla Lizamar
Hotel Las Americas Cartagena
Hotel LM Cartagena
Hotel Noi Cartagena 1860
Hotel Playa Manglares Isla Baru
Hotel Punta Faro
Hotel San Pedro de Majagua
Hotel Santa Clara Cartagena
Hyatt Regency Cartagena
Isla Baru
Isla Mocura
Isla Real Cartagena
Island San Andres
JW Marriott Hotel Bogota
La Colina Hotel Cottage
Movich Buro 26
Movich Buro 51
Movich Cartagena de Indias
Movich Casa del Alferez
Movich Chico 97
Movich Hotel
Movich Intercontinental
Movich Pereira
Mucura Island
Radisson Cartagena
San Felipe de Barajas Castle
San Lazaro Art Lifestyle
Sofitel Legend Santa Clara Cartagena
Sophia Hotel
Villa de Leyva
W Bogota Hotel
x
Atacama
Atacama Desert
Atton San Martin
Cape Horn
Cabo de Hornos National Park
Colchagua Valley
Domus Mare
Easter Island
Enjoy del Mar
Hornos Island
Hotel Nilahue
Hotel O'higgins
Hotel Vista Velero
Iquique
Pascua Island
Posada Reñaca Mar
Puerto Williams
Radisson Blu Acqua Hotel & Spa Concon
San Alfonso Apartment
Santiago
Sheraton Miramar Hotel Viña del Mar
Torres del Paine
Valparaiso
Viña del Mar
Punta del Este
Montevideo
Carmelo Resort Spa Hyatt
Algodon Hotels
Algodon Mansion
Algodon Wine Estates
Buenos Aires
Casa de Uco
Entre Cielos Luxury Wine Hotel & SPA
Palacio Dahau Park Hyatt
Patagonia
Perito Moreno Glacier
San Carlos de Bariloche
Tierra Del Fuego
Ushuaia
Cavas Wine Lodge
The Vines Resort Spa
Arakur Ushuaia Resort Spa
Eolo Patagonia Spirit
Tierra Patagonia Hotel Spa
Los Cauquenes Resort Spa
Four Seasons Hotel Buenos Aires
United Kingdom
Aberdeen
Belfast
Birmingham
Bradford
Cork
Dublin
Edinburgh
Glasgow
Inverness
Leeds
Limerick
Liverpool
London
Manchester
Sheffield
York
Albir
Alicante
Altea
Andalusia
Aragon
Balearic Islands
Almiral De La Font Barcelona
Can Ramonet Barcelona
Can Riera Barcelona
Can Xicarro Barcelona
Casa Felix Barcelona
Casa Rural Els Cucons Barcelona
Clos La Plana Barcelona
Hotel Arts Barcelona
Mas Can Riera Barcelona
Masia Cal Mingo Barcelona
Masia Casanova Sitges
Masia Pou de la Vinya Barcelona
Masia Victoria Barcelona
Masia Vilanoveta Barcelona
St. Vicenc de Montalt
Basque Country
Benissa
Bilbao
Calpe
Canary Islands
Castile Leon
Catalonia
Costa del Sol
Denia
Estepona
Fuengirola
Galicia
Gandia
Getafe
Gibraltar
Gran Canaria
Granada
Inland Spain
Javea
Nucia
La Rioja
Lanzarote
Belmond Residencia Mallorca
Cap Rocat Mallorca
Castell Son Claret Mallorca
Sa Pedrissa Mallorca
Son Marroig Mallorca
St Regis Mardavall Mallorca
Antequera Marbella
Hacienda San Jose Marbella
Hotel Fuente Del Sol
Najera Palace Antequera
Puente Romano Marbella
Moraira
Navarre
Nerja
Pampiona
Sevilla
Sitges
Tarifa
Tenerife
Valencia
Zaragoza
Portugal
Algarve
Aveiro
Braga
Castelo Branco
Coimbra
Evora
Faro
Guarda
Lagos
Leiria
Portalegre
Santarem
Setubal
Viana do Castelo
Viseu
Alesund (English)
Bergen (English)
Bomlo
Flam (English)
Geirangerfjord (English)
Lofoten
Oslo (English)
Stavanger (English)
Sunnmore (English)
Svalbard (English)
Tromso (English)
Trondheim (English)
Aarhus (English)
Copenhagen (English)
Helsinki (English)
Turku (English)
Gavle (English)
Gothenburg (English)
Halmstad (English)
Malmo (English)
Stockholm (English)
Sundsvall (English)
Umea (English)
Uppsala (English)
Germany
Allgäu Mountains
Bavaria
Berlin
Bradenburg
Bremen
Cologne
Dortmund
Dusseldorf
Essen
Frankfurt
Hamburg
Hannover
Hesse
Landshut
Munich
Neckar Valley
Neuschwanstein
Reichenow
Saarland
Sachsen
Saxony
Stuttgart
Aix-en-Provence
Alsace
Artois
Auvergne
Avignon
Bordeaux
Bourbonnais
Burgundy
Champagne
Chateau Raysse Dordogne
Chenonceau Chateau
Chambord Chateau
Corsica
Cote d'Azur
Flanders
Foix
French Alps
French Riviera
Guyenne
Hainaut
La Amour
Le Havre
Lille
Limosin
Loire Valley
Chateau Abelia Du Lac Loire Valley
Chateau Des Marquis Loire Valley
Chateau Des Joyaux Loire Valley
Chateau Gombardy Loire Valley
Secret Hamlet Estate Loire Valley
Lorraine
Lyon
Lyonnaise
Maine
Marseille
Montpellier
Nantes
Nice
Nivernais
Normandy
Paris
Provence
Savoy
Strasbourg
Toulouse
Trois-Eveches
Abruzzo
Aeolian Island
Alicudi
Amalfi Coast
Ancona
Arezzo
Balbianello
Bari
Belmond Grand Hotel Timeo
Bologna
Calabria
Campania
Camprena
Il Riccio Beach Club Capri
Grand Hotel Quisisana Capri
Capofaro
Catania
Castello Di Pavone
Castello Di Vincigliata
Castello Oldofredi
Certaldo Alto
Chianti
Corniglia Cinque Terre
Manarola Cinque Terre
Monterosso Cinque Terre
Riomaggiore Cinque Terre
Vernazza Cinque Terre
Cipressi
Cortona
Emilia Romagna
Fattoria Lavacchio
Filicudi
Florence
Garda
Genova
Beach Restaurant Lake Como
Casta Diva Lake Como
Cernobbio Lake Como
Grand Hotel Tremezzo Lake Como
Harbour Restaurant Lake Como
Il Sereno Lake Como
Lakeside Town Hall Lake Como
Villa Alano Lake Como
Villa Anna Lake Como
Villa Balbianello Lake Como
Villa Batell Lake Como
Villa Bianca Lake Como
Villa Carlota Lake Como
Villa Chicca Lake Como
Villa Cipressi Lake Como
Villa Cira Lake Como
Villa Concetta Lake Como
Villa del Grumello Lake Como
Villa D'este Lake Como
Villa Erba Lake Como
Villa Fontanelle Lake Como
Villa Front Lake Como
Villa Gallio Lake Como
Villa Gastel Lake Como
Villa Giuseppina Lake Como
Villa il Gelso Lake Como
Villa La Gaeta Lake Como
Villa Lario Resort Lake Como
Villa Lucia Lake Como
Villa Maria Taglioni Lake Como
Villa Melzi Lake Como
Villa Moltrasio Lake Como
Villa Napoleon I Lake Como
Villa Oleandra Lake Como
Villa Olmo Lake Como
Villa Passalacqua Lake Como
Villa Pizzo Lake Como
Villa Pliniana Lake Como
Villa Regina Teodolinda
Villa Splendid Lake Como
Villa Serbelloni Lake Como
Villa Seta Lake Como
Villa Sissi Lake Como
Villa Tremezzo Lake Como
Ivrea City Hall
Lake Garda
Lake Maggiore
Lazio
Liguria
Lipari
Lombardy
Lucca
Massa
Meniagio
Milano
Modena
Napoli
Orsogna
Orta
Palermo
Panarea
Pentedattilo
Pienza
Pisa
Pistoia
Portofino
Positano
Villa Trullo Puglia
Masseria Della Corte Puglia
Mulino Antico Puglia
Trullo Sis Puglia
Villa Santoro Puglia
Pugliea
Riviera da Liguria
Rome
Salina
San Gimignano
San Quirico
Santanna Camprena
Santa Margherita Ligure
Sardinia
Sicily
Siena
Sorrento
Stromboli
Taormina
Taranto
Turin
Casa Chieto Tuscany
Casa Gaville Tuscany
Casa La Pieve Tuscany
Casa Oliveto Tuscany
Castle Mago Tuscany
La Chiesetta Tuscany
Villa Agrioli Tuscany
Villa Bobolino Tuscany
Villa Calasso Tuscany
Villa Ciana Tuscany
Villa Costi Tuscany
Villa Il Gufo Tuscany
Villa Medicea Di Liliano
Villa Mera Tuscany
Villa Monte Nero Tuscany
Villa Pavelli Tuscany
Villa Torre Tuscany
Villa Vinci Tuscany
Villa Volsini Tuscany
Umbria
Villa Bastia Umbria
Villa Santini Umbria
Villa Subtila Umbria
Val d'Orcia
Varenna
Varese
Veneto
Venice
Villa Belpoggio
Villa Gamberaia
Volterra
Vulcano
Europe
Amsterdam
Ankara
Antwerp
Arkhangelsk
Athens
Belgrade
Bern
Bratislava
Brussels
Bucharest
Budapest
Burgas
Crete
Crete
Croatia
Cyprus
Cyprus
Debrecen
Dubrovnik
Faroe Island
Faroe Islands
Geneva
Graz
Greece
Grozny
Hungary
Hydra
Innsbruck
Irkutsk
Istanbul
Kaliningrad
Kalymnos
Kazan
Kefalonia
Kiev
Krakow
Limassol
Lisbon
Ljubljana
Magnitogorsk
Malta
Milos
Minsk
Monaco
Moscow
Murmansk
Mykonos
Nizhny Novgorod
Novosibirsk
Odense
Odessa
Omsk
Paros
Piraeus
Poros
Porto
Prague
Riga
Romania
Rostov-on-Don
Rotterdam
Saint-Petersburg
Salzburg
Salzburg
Santorini
Skopje
Sochi
Sofia
Split
St Petersburg
Tallinn
The Hague
Thessaloniki
Torshavn
Tórshavn
Turkey
Ufa
Ulan-Ude
Varna
Vienna
Vilnius
Vladivostok
Volgograd
Warsaw
Yakutsk
Yaroslavl
Yekaterinburg
Zurich
Adelaide
Brisbane
Cairns
Canberra
Darwin
Hobart
Melbourne
Perth
Sydney
Azur Luxury Lodge Queenstown
Blue Peaks Lodge Queenstown
BreakFree The Point Queenstown
Browns Boutique Hotel Queenstown
Cecil Peak New Zealand
Coronation Lodge Queenstown
Eichardt's Private Hotel Queenstown
Esplanade Queenstown
Hans Herzog Marlborough
Hawea Tipi Wanaka
Heritage Queenstown
Hidden Lodge Queenstown
Hulbert House Boutique Lodging
LakeRidge Queenstown
Lakeside Wanaka
Manor Park Lodge Queenstown
Marlborough Vintners Hotel
Mercure Queenstown Resort
Novotel Queenstown Lakeside
Oaks Club Resort Queenstown
Pencarrow Wellington
Peregrine Vineyard Queenstown
Picton New Zealand
Queenstown NZ
Rydges Lakeland Resort Queenstown
Sofitel Queenstown Spa
St Moritz Queenstown
The Marlborough Lodge
The Peppertree Marlborough
The Rees Hotel and Luxury Apartments
The Spirte Hotel Queenstown
Thurlby Domain Queenstown
Villa del Lago Queenstown
Wellington NZ
International Destinations
Ayia Napa
Villa Phalosa Bali
Sanctus Villa Bali
Gretna Green
Luzern
Mauritius
Acajou Seychelles Beach Resort
Avani Seychelles Barbarons Resort
Banyan Tree Seychelles
Carana Beach Hotel Seychelles
Chateau de Feuilles Seychelles
Constance Ephelia Mahe Seychelles
Constance Lemuria Praslin Seychelles
Coral Strand Hotel Seychelles
Cousine Island
Double Tree Resort Spa
Eden Blue Hotel Seychelles
Four Seasons Resort Seychelles
H Resort Beau Vallon Beach
Hilton Hotel Seychelles Allamanda
Hilton Seychelles Northolme Resort Spa
Hilton Seychelles Labriz Resort Spa
Kempinski Seychelles
Le Duc De Praslin
Le Meridien Fisherman's Cove Seychelles
Mahe Island
Paradise Seychelles Sun Hotel
Praslin Island
Raffles Seychelles
Savoy Resort Spa Seychelles
Sunset Beach Hotel Seychelles
Thailand
Tobermory Isle of Mull
Vitznau
Dar Sabra Hotel Marrakech Spa
Dar Ayniwen Marrakesh
Four Seasons Resort Marrakech
Hotel Villa Des Oranges Relais Chate
Ksar Char Bagh
Les Deux Tours
Mandarin Oriental Marrakech
Marrakech
Palais Aziza Spa
Palmeraie Palace
Palmeraie Resort
Riad Kniza Marrakech
Royal Mansour Marrakech